Assembly
At our Bellevue, Fremont, and Sandusky Assembly Plants, Goodwill workers earn "preferred supplier" status by annually assembling over 22 million parts.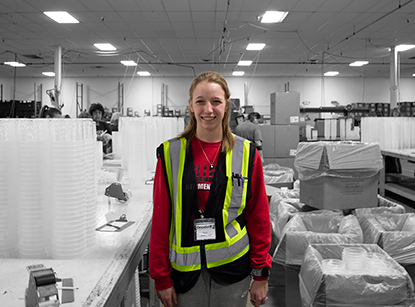 Commercial Services account for 30% of annual revenue; we rank in the top 20 of Goodwills in our manufacturing volume.
Other Services
Goodwill delivers a broad range of outsourced labor and contract services. Goodwill also excels at custom projects designed to meet the specific needs of businesses. Goodwill can assist manufacturers and other businesses with long-term and short-term services, including: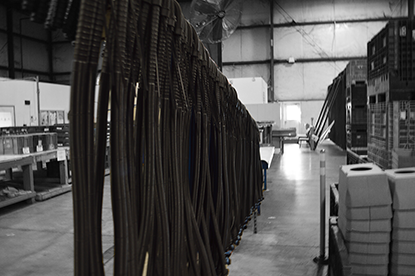 Light Manufacturing and de-manufacturing
Packaging and kit preparation
Inspection
Bagging
Re-work/repair
Labeling
Sorting
Bags of Cleaning Rags
Goodwill's cleaning rags are made from unsold tee shirts.
Wipers are 24"x24" in all white or assorted colors.
50-100% cotton blend.
Great for cleaning your machinery, home, automobile or boat.
Available in 5 lb. bags at our retail stores.
For large orders and pricing, email Libby Boros here or call 419-625-4744 ext 2050
Partners
Whirlpool  As a preferred supplier, Goodwill built more than 10,000,000 parts for Whirlpool in 2022. This is a testament to the quality and expertise of Goodwill's assembly team.
Envases Goodwill has packed 41,174 boxes of cans for Envases, ranging from ¼ pints to Gallons. This is a testament to Goodwill's ability to handle a broad range of packaging and assembly needs in 2022
Berry Global Goodwill has placed over 3,312,516 handles on buckets for Berry Global. This task requires precision and attention to detail, and Goodwill has consistently delivered high-quality results.
VentraGoodwill has built more than 3,000,000 parts for Ventra. This achievement showcases Goodwill's commitment to excellence and meeting the unique needs of each client.