Goodwill's® Workforce Development Department gives program participants the skills to obtain and maintain employment- We put people to work! Through coaching, lead development, vocational training, interview and resume preparation, job seeking and other programs we help local residents develop, expand and reach their vocational goals. Goodwill Industries of Erie, Huron, Sandusky and Ottawa Counties is accredited by The Commission on Accreditation of Rehabilitation Facilities (CARF) in three areas:  Employment Services, including Community Employment Services, Job Development, Job Support and Job Site Training; Employee Development Services; and Organizational Employment Services.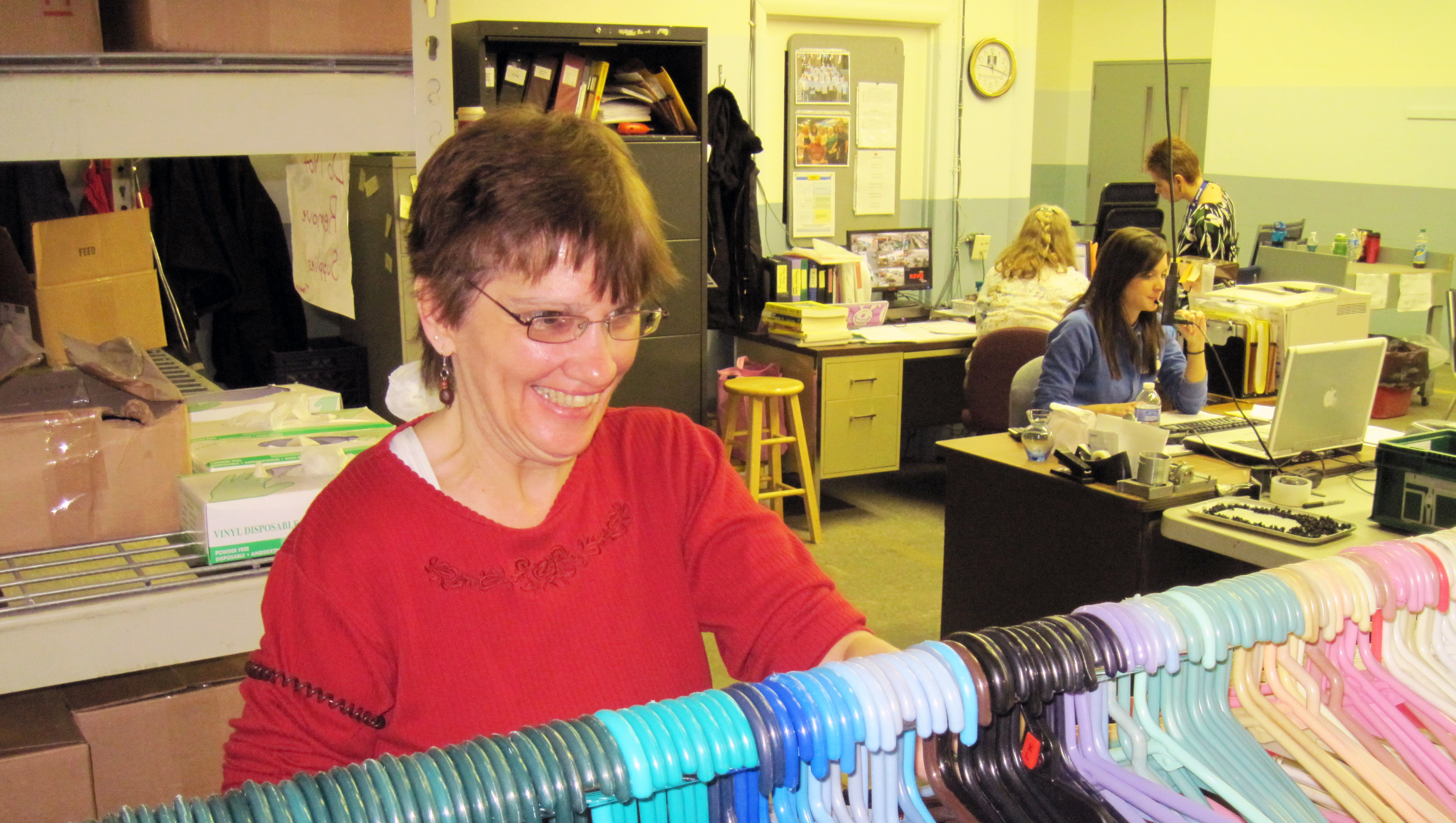 Work Hours
Normal business hours are Monday- Friday from 8:00 am-4:30 pm.  Staff is available to assist participants in any authorized services whenever necessary.
Employment Services
Goodwill's® Workforce Development programs provide a broad range of employment services to eligible participants on a referral basis. Participants may enroll in one or more of the following:
Job Services and Retention
Vocational/ Day Habilitation
Work Assessments
Computer/ Clerical Training
Job Coaching
Career Exploration
Summer Youth Work Experiences and Career Exploration
Senior Community Service Employment Program (SCSEP)
Workforce Development Program Eligibility
To enroll in Workforce Development programs, participants must meet eligibility criteria and be able to demonstrate the following:
A referral from a sponsoring agency such as BVR, BSVI, BWC, DD, VA, schools, DJFS, etc. is required.
A physical, emotional, or mental disability, special needs or vocational disadvantage.
Willingness to participate voluntarily.
Can articulate benefits derived from participation in services.
Minimum age is 14. If under 18, written consent from parent or guardian is required.
Meets additional admission criteria, if applicable, for specific training programs.
Ability to arrange transportation to and from the Goodwill® facility.
Mobility through the use of prosthetic or assistive devices, and ability to meet personal needs including feeding and toileting.
Participation in Goodwill® activities requires that a participant's behavior or disability will not create or contribute to unsafe conditions for the participant or others.
Properly medicated and monitored by a physician for control of psychiatric disorders.
Written verification from a physician that any treatment for a chronic medical condition is stabilized and the condition can be maintained while the consumer is in a Goodwill® program.
Ability to self-administer prescribed medication, as Goodwill® staff cannot be responsible for administering medication.
Participants who meet eligibility criteria but who are not able to immediately enter a program due to space limitations are placed on a waiting list and informed in writing of the action and reason for it being taken. If an individual is declared ineligible for services, the individual and his or her counselor will receive a written statement of the reason(s) for the determination.
Senior Community Employment Program
At Goodwill®, we help seniors find work, develop new skills and talents, and build their financial security by taking advantage of the Senior Community Service Employment Program (SCSEP). SCSEP is an on-the-job training and employment program designed to help those aged 55 and older update their jobs skills, build work experience and confidence, and continue to have economic security and well-being.
As a Participant
You receive paid training, gain valuable skills and experience, and build self-confidence. You can use your skills and talents to improve your community by training in a wide variety of locations, including offices, hospitals, daycare centers, and other community organizations.
Want to know if you qualify? Answer the following questions:
Are you 55 years of age or older?
Are you unemployed?
Do you earn a low or no income? Goodwill will help you determine the income criteria.
Do you wish to work in your community?
Do you want to be paid to learn new skills through on-the-job training?
If you answered yes to these questions you may be eligible for SCEP!
Please call 419-625-4744 and ask for the SCSEP program manager.
Goodwill® proudly participates in the Senior Community Service Employment Program (SCSEP), a national employment and training program funded by the U.S. Department of Labor. A $22,791,863 grant from the U.S. Department of Labor provided 90 percent of the funding for Goodwill's SCSEP programs in the program year 2022. Goodwill provided the remaining 10 percent through in-kind contributions worth more than $2,279,186. See http://www.goodwill.org/scsep/ for funding details. Goodwill Industries of Erie, Huron, Ottawa, and Sandusky Counties, Inc received a sub-award of $259,527 and is contributing in-kind contributions valued at $30,174 to cover the remaining 10 percent of operational costs.